FIXED the links on the pics. Oy!
Here are the spoiler/pre-tape schedules and set positions we got while waiting in line. Not to be shared anywhere else.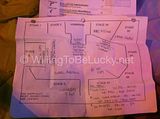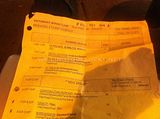 Also, here are a few shots of the costumes they took to the restaurant to tape a segment.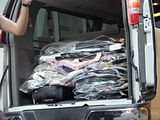 (You can see theres a piece of paper with the Skyfall art on it in the bag labeled HOST.)
And here is my standby ticket! I better run!